Kimono-ver And Take A Look!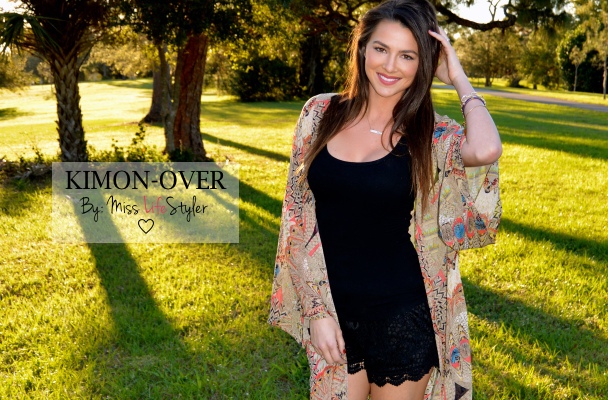 I LOVE KIMONOS! So you better believe I bought this stunning little piece for Hot Pink Hanger as soon as I laid eyes on it. I mean I couldn't be selfish and keep it all to myself ;)
In my opinion, kimonos are a 100% necessary addition to any wardrobe. You can find my other fav one here. They are shear, airy, lightweight and so chic. From the infinity pool to downtown, you'll have the perfect transitional piece to stay with you throughout the day. (umm, hello perfect vaca top) I wear this one in particular ALL THE TIME! How could I not? Look how gorgeous it is!!
So I had the giggles today...
Get the Kimon-Over Kimono Top ($42) here. Like what I did there? I have too much fun naming products ;)
Oh and my shorts? I practically live in these. I have them in both black and cream. Found here for just $34
---> Exclusively for my LifeStylers, I'll include a 15% off coupon code: lifestyler223 SHH! I'll keep this active for a few days. x
Warning: expect to receive an obnoxious amount of compliments when wearing this. They are inevitable.
Blog ya soon, boho fabs...